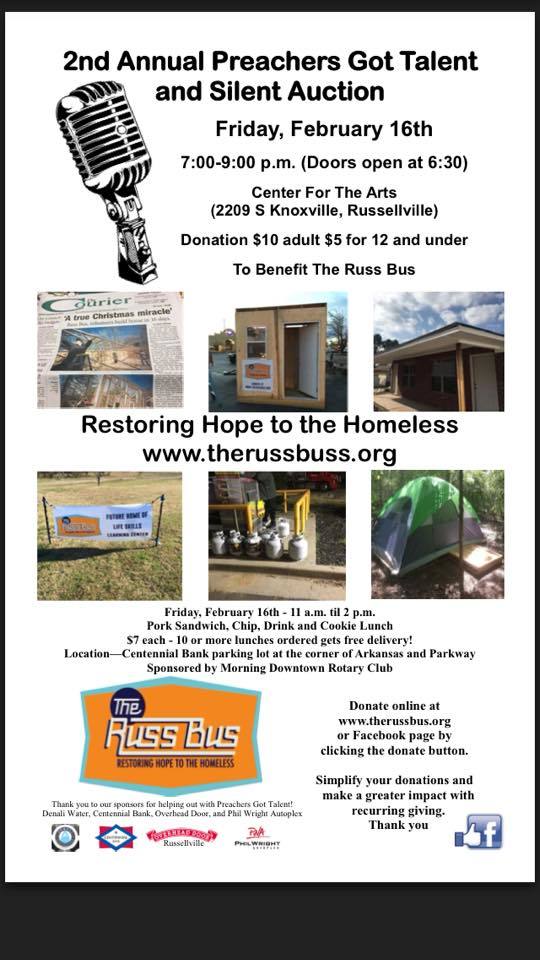 Russ Bus Benefit Event TONIGHT!
Wendy Sparks
Friday, February 16 2018
Looking forward to the 2nd Annual Preachers Got Talent and Silent Auction for the Russ Bus program. Lots of great auction items available. Doors open at 6:30 pm and show starts at 7:00 pm. Tickets are $10 for adults and $5 for ages 12 and under and will be available at the door.